The White Label Digital Marketing Solution
We are your white label marketing team.
You sell and we do the work, 100% behind the scenes under your branding.

Chance or Insight are your white label marketing team.

We give you the ability to provide a full range of marketing services to your clients and we do all of the work (behind the scenes and under your branding).
Our job is to work for you.

You sell and we do the work. You bill your clients and we bill you our wholesale costs. In short, you only pay for what you have sold which enables you to grow & scale a digital marketing department at your own pace without any of the struggles that businesses traditionally face.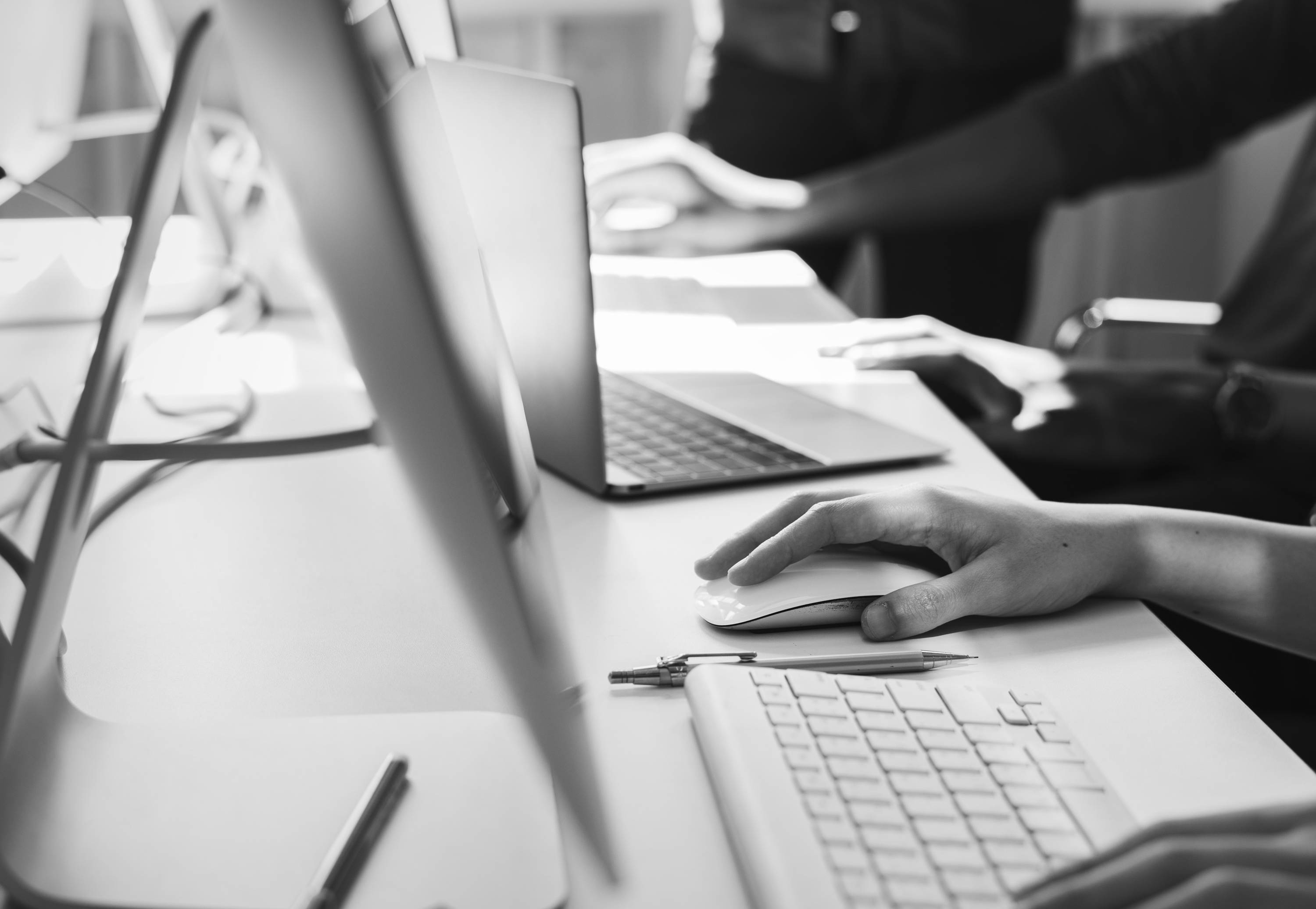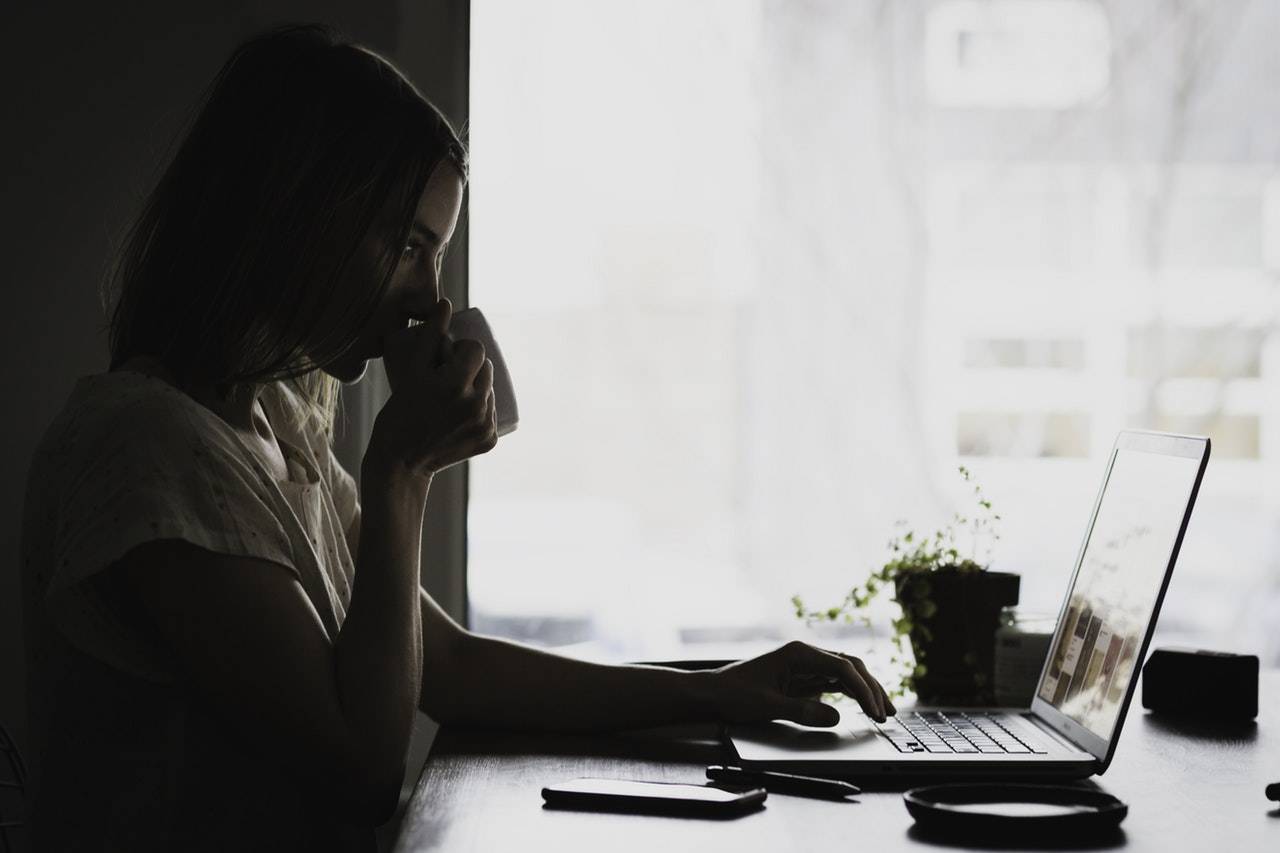 Why work with a white label partner?
You get an established full service marketing agency behind you on day one. You get access to over 350 professional staff in the UK, USA & Canada. You don't need to hire or train staff, buy software, get equipment or worry about how to grow your department.
You get dozens of specialist teams and real-time proof of performance reporting. We give you our award winning software that helps you sell more. We give you things that top marketing agencies in the UK don't have.
Everything that we give you is branded up as your brand. Chance or Insight is 100% hidden behind the scenes.All you have to do is sign clients, and we do the rest for you.

You'll be in good company:
Serving over 100,000 businesses

Some of your new features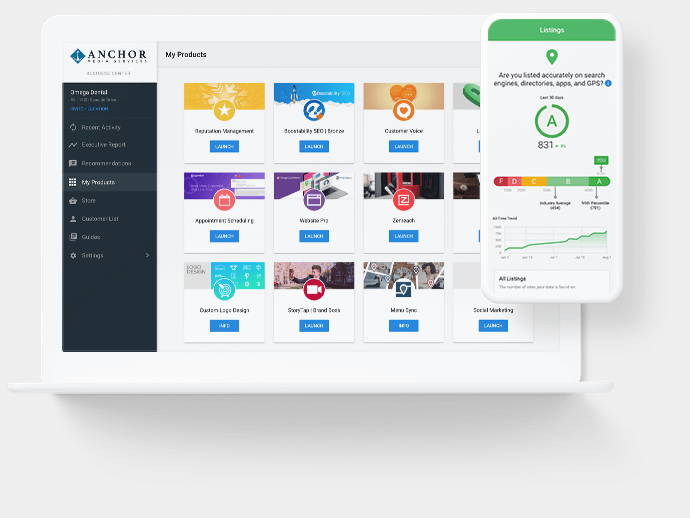 A better experience for your clients
A client portal under your own brand.
With the Business Centre, your clients can access your digital solutions, get updates about their business, view proof of performance reports, read dozens of guides and browse your service offering. This really is the one-stop-shop for all your clients needs, all one one screen.

Additionally, the business center brings a whole new dynamic to your business offering by providing your clients with something that none of your competitors will have. This truly is an impressive piece of kit which provides a better experience to your clients.
Each of your clients will get their own automated report within the Business Centre. Here they get an easy to understand dashboard which clearly shows the value that you bring.
Our automated reporting saves you huge amounts of time on manual reports, they provide another level of service to your clients that your competitors can't & they improve client retention rates through clarity of information.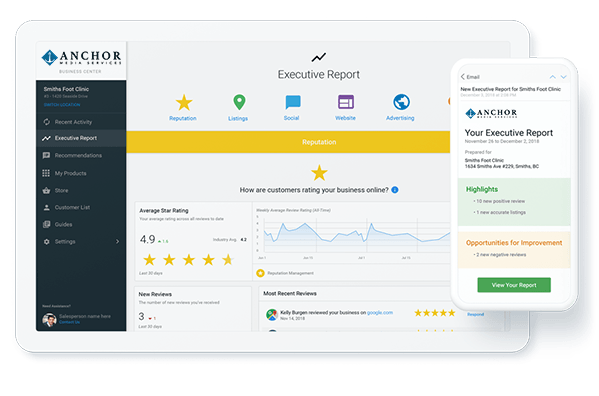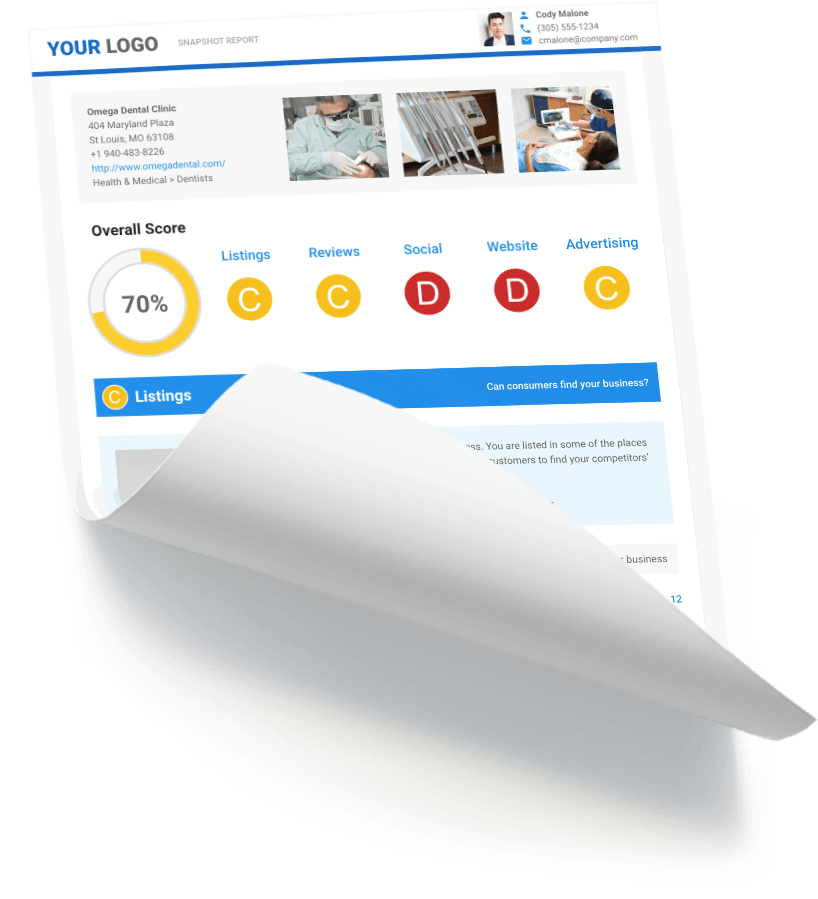 We also give you tools to help you sell more.
The Snapshot Report automatically checks your client/prospect against their industry. It looks as their marketing, business listings, website, reviews & social media.

These insights position you & your salespeople as experts that SMEs can trust, as well as accelerating the sales process by highlighting key opportunities to your sales team, account managers & the client.
This report is not based on opinion. These are the facts about how well your client is performing vs their competition.
All of our services under your brand.

Unlimited resource & capacity.

No commitment & no upfront costs.

Dedicated account manager.

Award winning software that helps you sell more.

100% white label under your brand.

Unlimited & free client accounts & log ins.
Wide range of white label services ranging from very small to very large (to suit all client needs).

You can price our services for as much as you want. Simply pay the wholesale cost and keep the profit.

Free award winning proof-of-performance reporting for every client.

85% of clients stay on board for over 12 months.
Book a demo and meet your new team